A new Innovative Training Network (ITN) project titled comm4CHILD will soon be launched and coordinated by Cécile Colin (UNESCOG) and Jacqueline Leybaert (LCLD)!
The focus of this project with 8 other partner institutes and organizations is high-level scientific collaboration and knowledge exchange around the topic of Communication for Children with Hearing Impairment to optimize Language Development (comm4CHILD), through the training and financial support for 15 PhD students across all 9 locations.
The topic of the ITN is centered around children with hearing impairment, a worldwide health issue recognized by the WHO. Children with hearing impairments are at higher risk for diminished language acquisition, educational achievement, socio-emotional
development, and well-being. Currently, the interventions in place to prepare these children for academic achievement and full social integration in our society are insufficient. The different partner institutes reunited in comm4CHILD are developing an innovative approach to optimize the communicative skills and social inclusion of children with hearing impairment, with three focus areas: First, an investigation of the biological heterogeneity of hearing impairments (i.e. anatomical variations of the cochlea and cerebral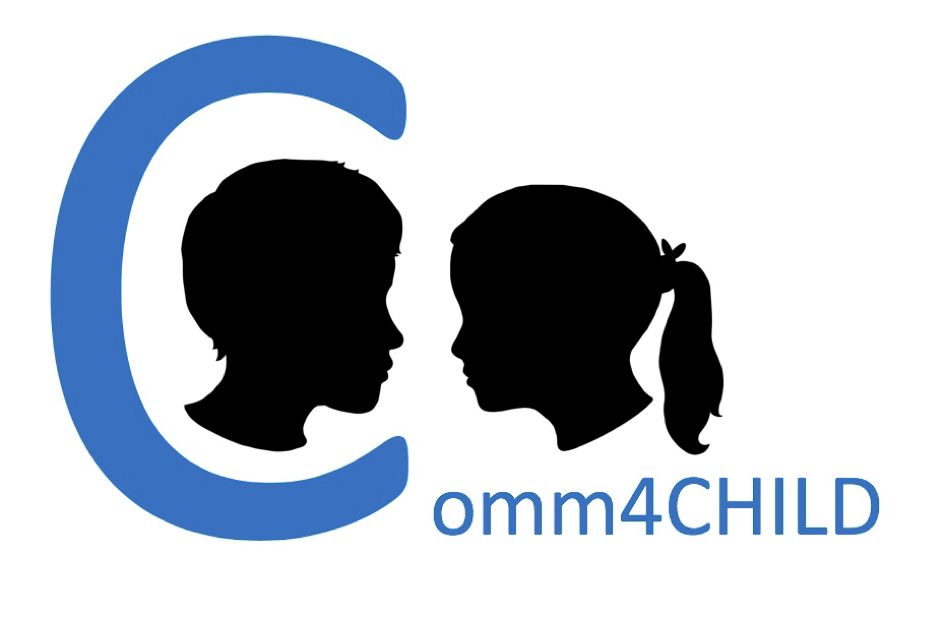 functional reorganization). Second, the cognitive (i.e. working memory, multimodal integration in communication) aspects of hearing impairment, and third, language-related capacities of children with hearing impairment (i.e. inter-individual differences in speech intelligibility and spelling ability).
The output of this unique consortium is expected to have an impact across all aspects of HI children's everyday life. Specifically, Comm4CHILD will provide a significantly improved understanding of communicative and social skills that will underpin the development of innovative future treatment and rehabilitation measures.
Participating institutions are located in Belgium, France, Sweden, Germany, Denmark and the United Kingdom. Further information on the project and the PhD positions will soon be available on the project website, we will include the link here as soon as possible.
This project also includes one position for a research manager, open for both national and international candidates. Please find the entirety of the call below.
The Université libre de Bruxelles (ULB) seeks a full-time project manager for the administration and organization of the EU funded Marie Sklodowska-Curie Innovative Training Network Comm4CHILD "Communication for Children with Hearing Impairment to optimize Language Development". The research and training network unites 9 European laboratories and companies, and will train 15 PhD students that will combine experimental, clinical, biological and technical approaches over a period of 4 years.
The successful candidate will work directly with the coordinators of the network, Prof. Cécile Colin & Jacqueline Leybaert, in the Center for Research Cognition and Neuroscience at the Solbosch campus of Université libre de Bruxelles (ULB). The project manager will be responsible for the administrative, organizational, financial, communicative and scientific aspects of the network together with the coordinators. Close interactions with the participating partner institutions and research teams, with the ULB administration, and with the European Commission will be required.
Skills/Qualifications
The project manager will have the following responsibilities in direct cooperation with the project coordinators:
Manage the Comm4CHILD project, and act as the main contact person for all participating partners and PhD students.
Manage the overall budget of the project.
Establish and maintain the project website.
Communicate towards society, health professionals and patients and parents associations, especially through the website and social media.
Ensure that all project deliverables and milestones are fulfilled in time (i.e., recruitment of students, data management plan, research, events, and training).
Prepare scientific, managerial and financial reports for the European Commission.
Coordinate the organisation and logistics of the training program, including scientific and career development events such as summer schools, conferences and workshops on-site and abroad.
Generate teaching material, handbooks and protocols for the training initiatives, in cooperation with partners within the project and by liaising with external contractors.
Ensure effective and timely exchange of information, material and financial accounts between partners, the ULB administration, and the European Commission.
The project manager is expected to travel to network events in Europe (Germany, Sweden, France, Danemark, United Kingdom). He/she will be involved in establishing and maintaining the project Data Management Plan and will use Open science platforms, in collaboration with the Comm4CHILD researchers.
Qualifications and experience.
The candidate should have excellent organisational skills and enjoy working in an independent and pro-active manner in a dynamic environment. Team and communication skills are essential in order to liaise with the different stakeholders in this project, with flexibility to move across a range of different functions. Effective multi-tasking and the ability to work to tight deadlines are also required.
Demonstrated experience in preparation and/or management of research networks on the national or European level is an advantage. Excellent communication and interpersonal skills and the ability to move between the scientific and managerial level are essential. An excellent standard of written and spoken English is mandatory. The candidate should hold a Master degree or a PhD, with knowledge in psychology, linguistic, or language sciences, and knowledge of website maintenance as advantages. Knowledge of project management systems and data management is a plus. A post-doctorate in international mobility could also apply.
Benefits
The ULB provides many extra-contractual benefits for employees, such as 80% reimbursement of your commuting costs by public transport, hospitalisation insurance, childcare, inexpensive meals at the campus restaurant. See https://www.ulb.be/ for full information.
How to apply
Applications have to be in English and will be accepted exclusively via email to Cécile Colin and Jacqueline Leybaert. They should include, as a single pdf document, a letter of motivation, a CV, and two reference letters.
Application deadline: 01/12/2019
A one-year full-time contract renewable 3 times, preferred start 01/02/2020.